Happy Tuesday Everyone!!! Hope you all had a great week last week! I can't wait to see what you all have been up to!
As for me and my blog, we have been a little quilt crazy and will continue to be for the next little bit-
I will be announcing the quilt along, the supply list, and will have pictures of the zig zag quilt we will be making up on my blog this Friday- May 25th so be watching for that!
And last week I shared the quilts that I gave my mom and mom in law for Mother's day...
Here are some of the most viewed/favorites of last week:
Great job guys!!! Grab a featured button! :)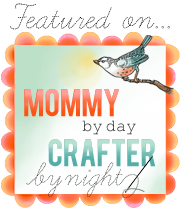 So here is to another awesome party!!!
1. Become a follower of Mommy by day... Crafter by night and or like us on FB.
2. Link back to my blog, or put the Ta-Da Tuesday Button anywhere on your blog to share the link party love!
Please remember to link to a specific post, and no links to giveaways or etsy shops. And please only link to posts with projects that you have made- No Pinterest roundups please. Thanks!!!